Today I finished our new lifelines. As a quick disclaimer, we haven't used side gates since the ICW, so this wouldn't work for others.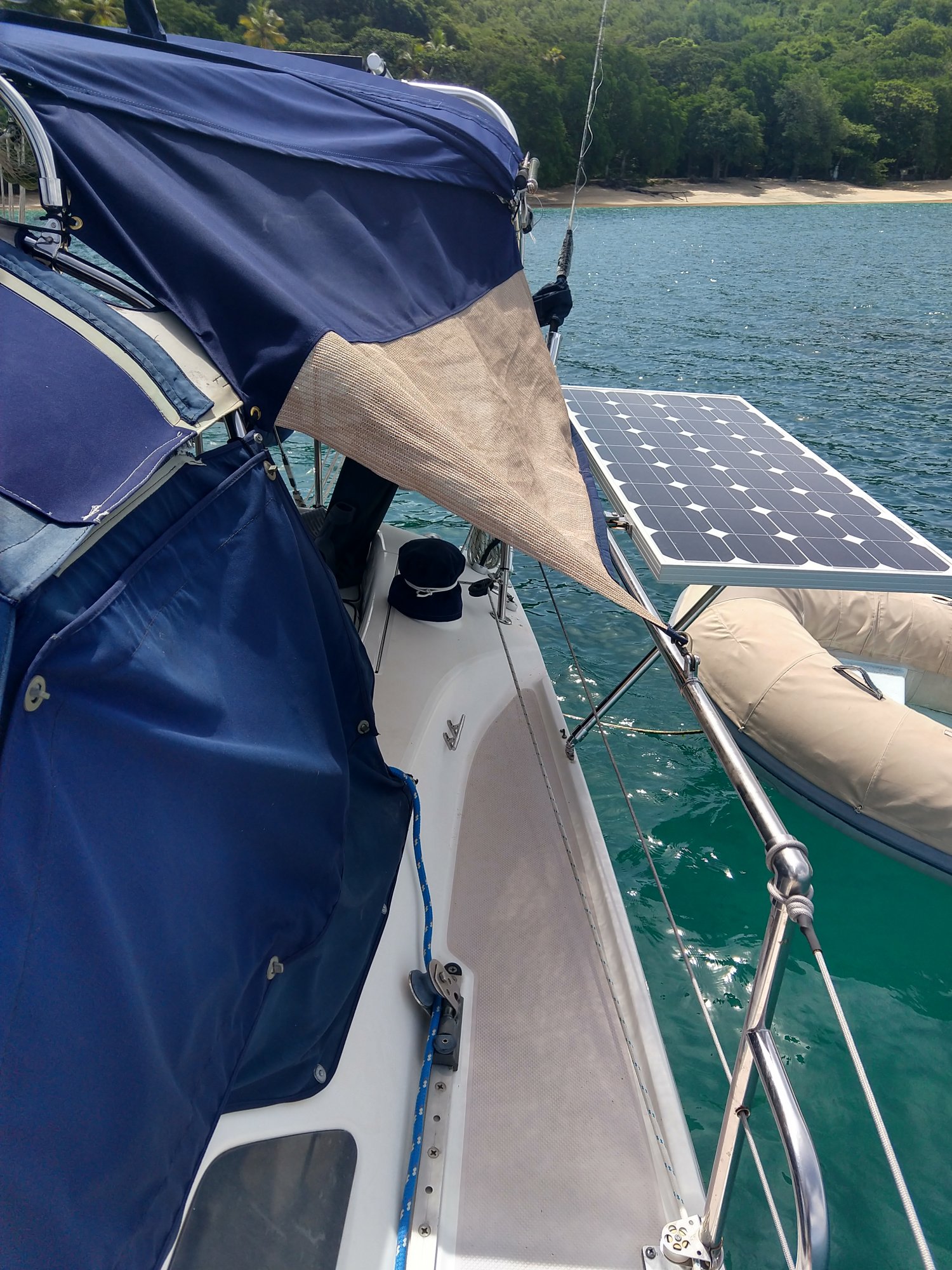 Our lifelines were the original coated steel wire. They had rust spots, saged, were unsafe and unsightly. We replaced the top gate with a solid bar to assist with solar mounting. These are schedule 80 stainless steel. The stern side are secured to the old welded attachment point with a split end connection. On the gate stanchion side it's a 90 degree elbow. I had to remove the tube going through the stanchion for the lifeline to get the elbow to fit. All set screws are aggressively spotted and secured with red loctite. The spotting was the hardest part of the project, took 2+ drill bits. In addition I put two part thickened epoxy in each fitting prior to securing the set screws.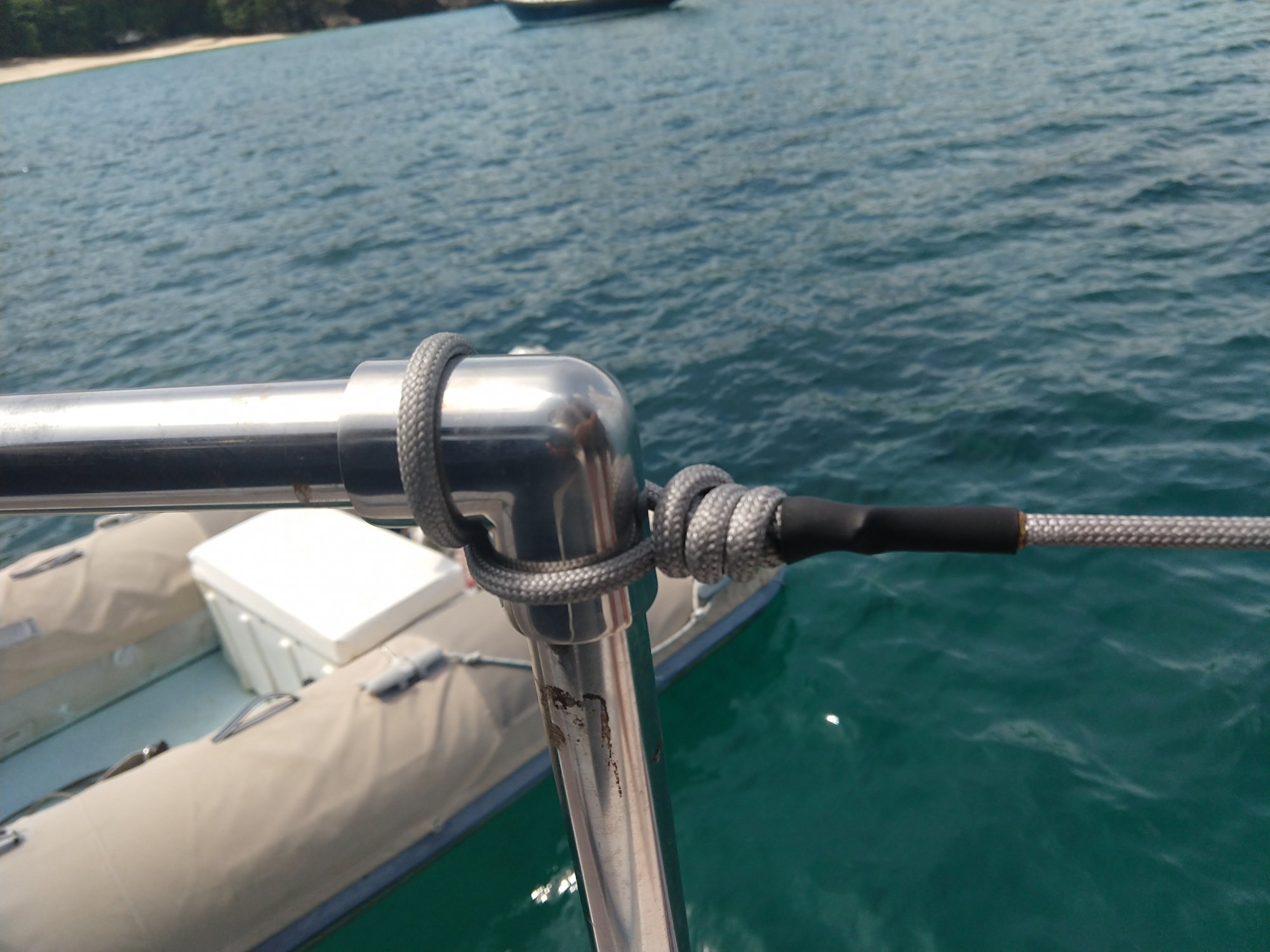 For the life lines I used 7mm New England Ropes STS-WR2. This is dynema with a double braided UV and chafe cover. It's designed for wire replacement for things like lifelines and rigging. It is difficult to splice because of the bonding between the core and the cover. But, unlike straight dynema, it can hold a knot. So I used constrictor knots to attached the lines to hardware and to put thimbles in for lashing. I cleaned up the bitter end and used heat shrink to cleanup the look.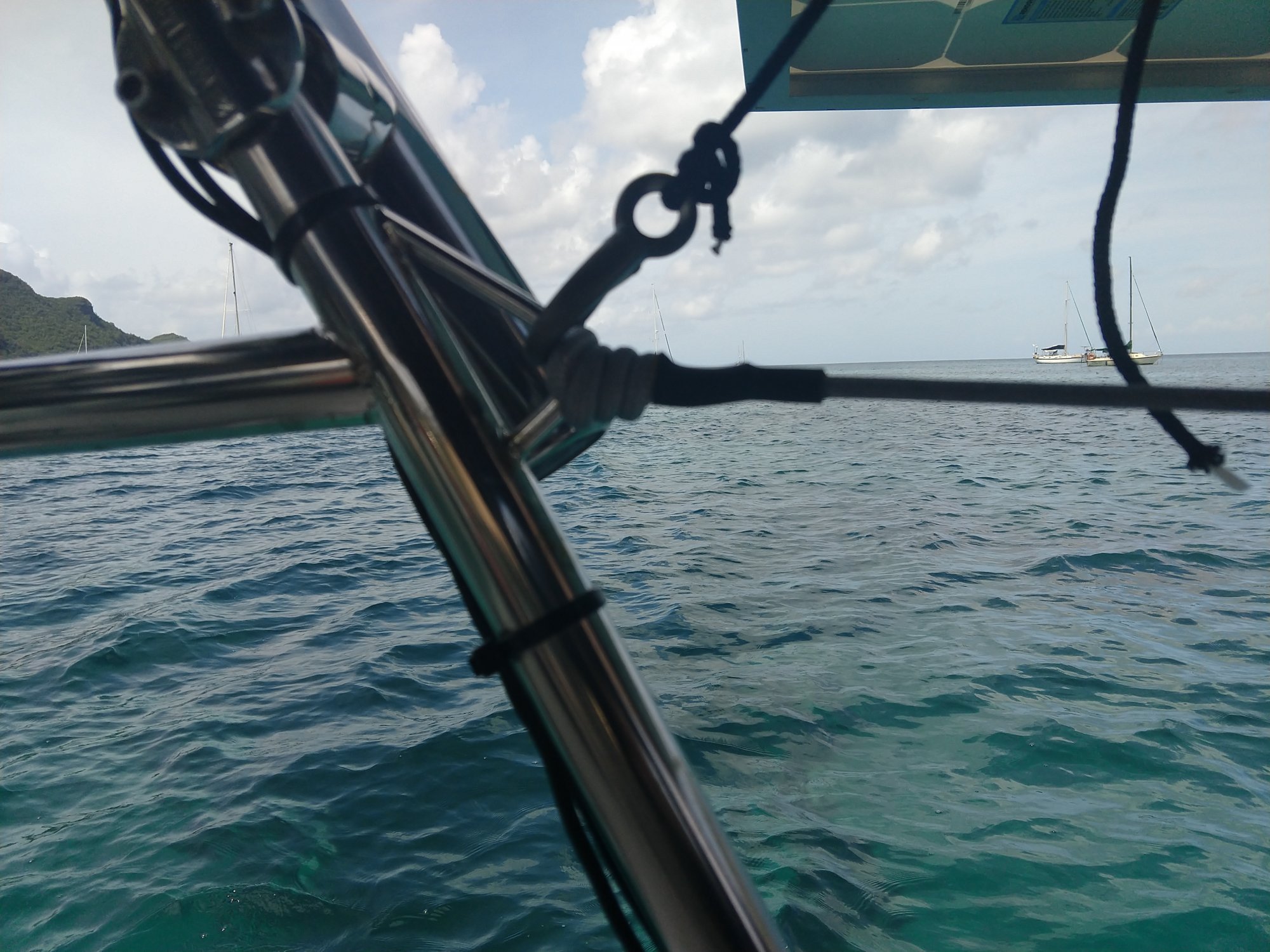 Then it was just a matter of pulling the lashings tight. The first try did have too much stretch and knot creep. But I retied shorter and was able to pull it tight enough that my Bride could stand on the lifelines with minimal deflection.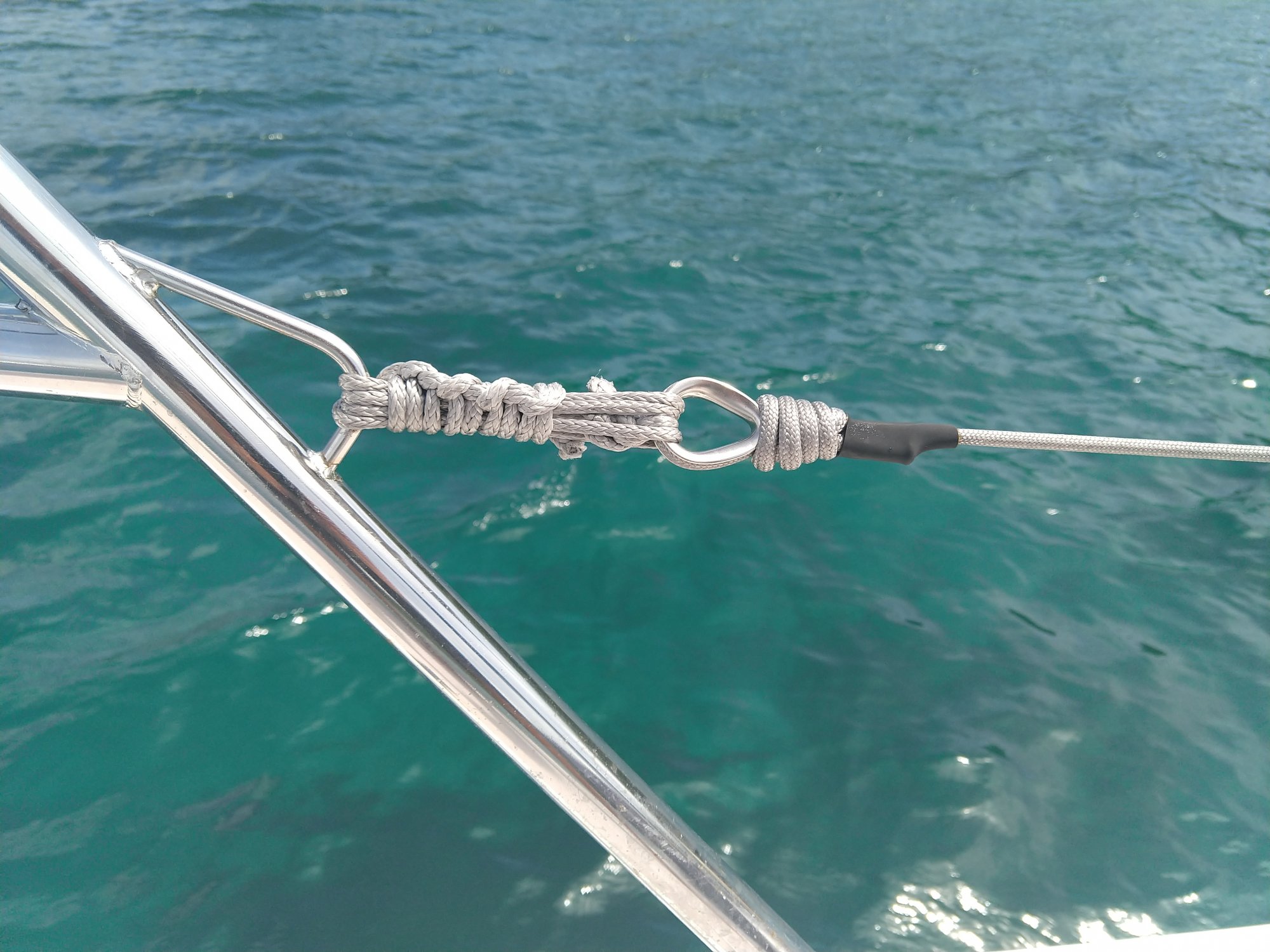 Unlike other dynema lifelines we have felt, the 7mm is thick enough to feel comfortable in the hand.
This project was completed in a day but we waited another two weeks to cut the bitter ends and do the heat shrink to see if there was anymore stretch.