The factory 20 gallon water heater was rusting out and leaking.
To remove the tank there were a couple of obstacles. The factory had the aluminum L bracket on the port side of the heater. But the starboard side was in a slot cut in the fiberglass that makes up the shelf the refer compressor sits on. So we started with removing the L bracket and the pressure relief valve. It then took 3 people to move it over to port enough to get the bracket out of the slot. Then I had to cut some of the fiberglass from the opening. We were able to turn the heater and get it out but it took a fair amount of effort.
Once the heater was out it was easy to put the 6-gallon heater in its place. It was shorter and narrower. We used the same L bracket on the port side. Then secured the starboard side down on the platform that was made for the heater.
This left an approximately 10-inch wide area between the back of the water heater and the fiberglass shelf for compressor. We did some searching at a couple of local chandleries and found a 6 gallon water tank that was 8 inches wide and the same height as the water heater. We secured the tank down with padeyes and nylon straps.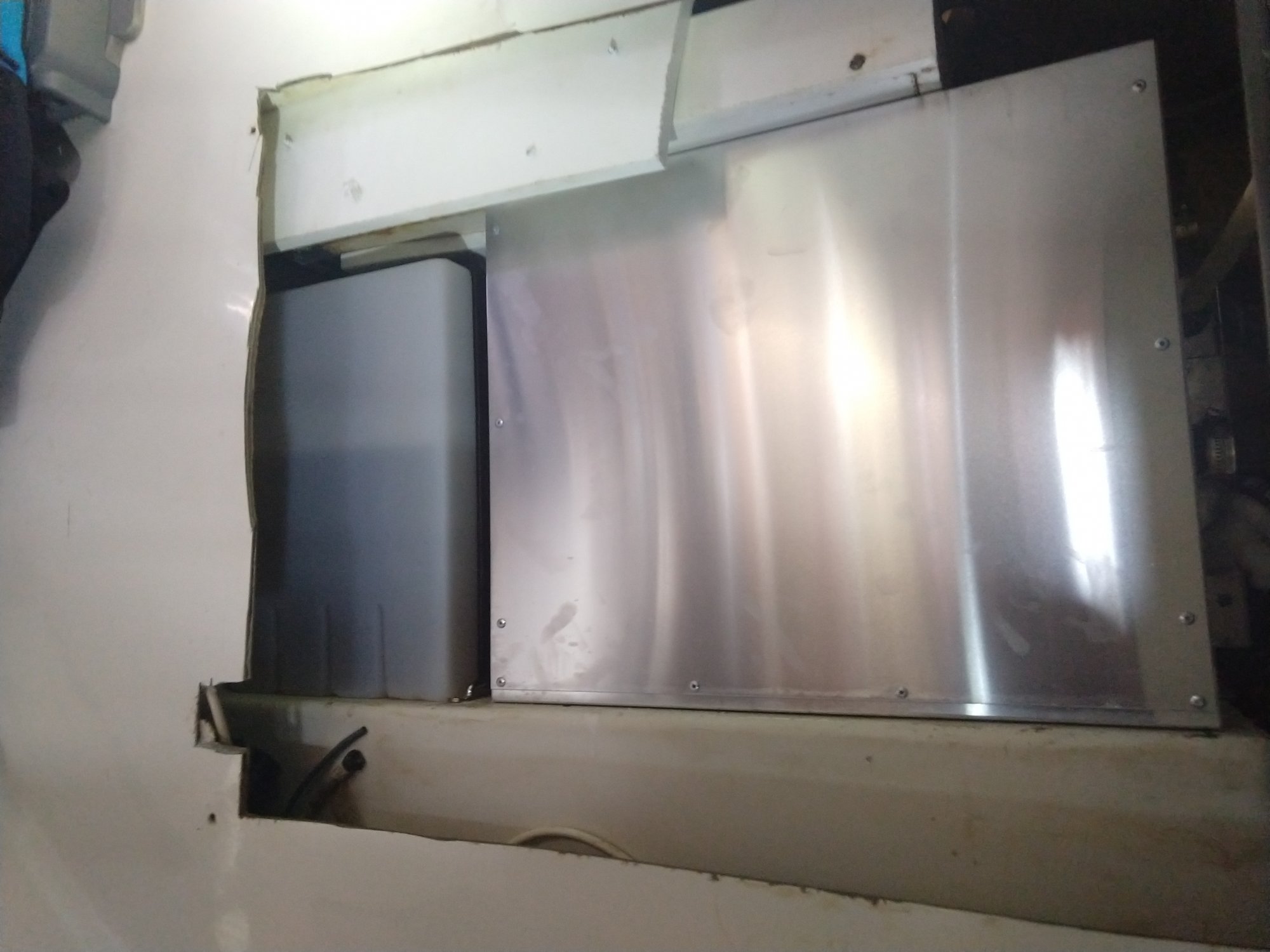 I plumbed the tank to a small, 1 gallon per minute, 12 volt pump that I mounted on the shelf next to the compressor.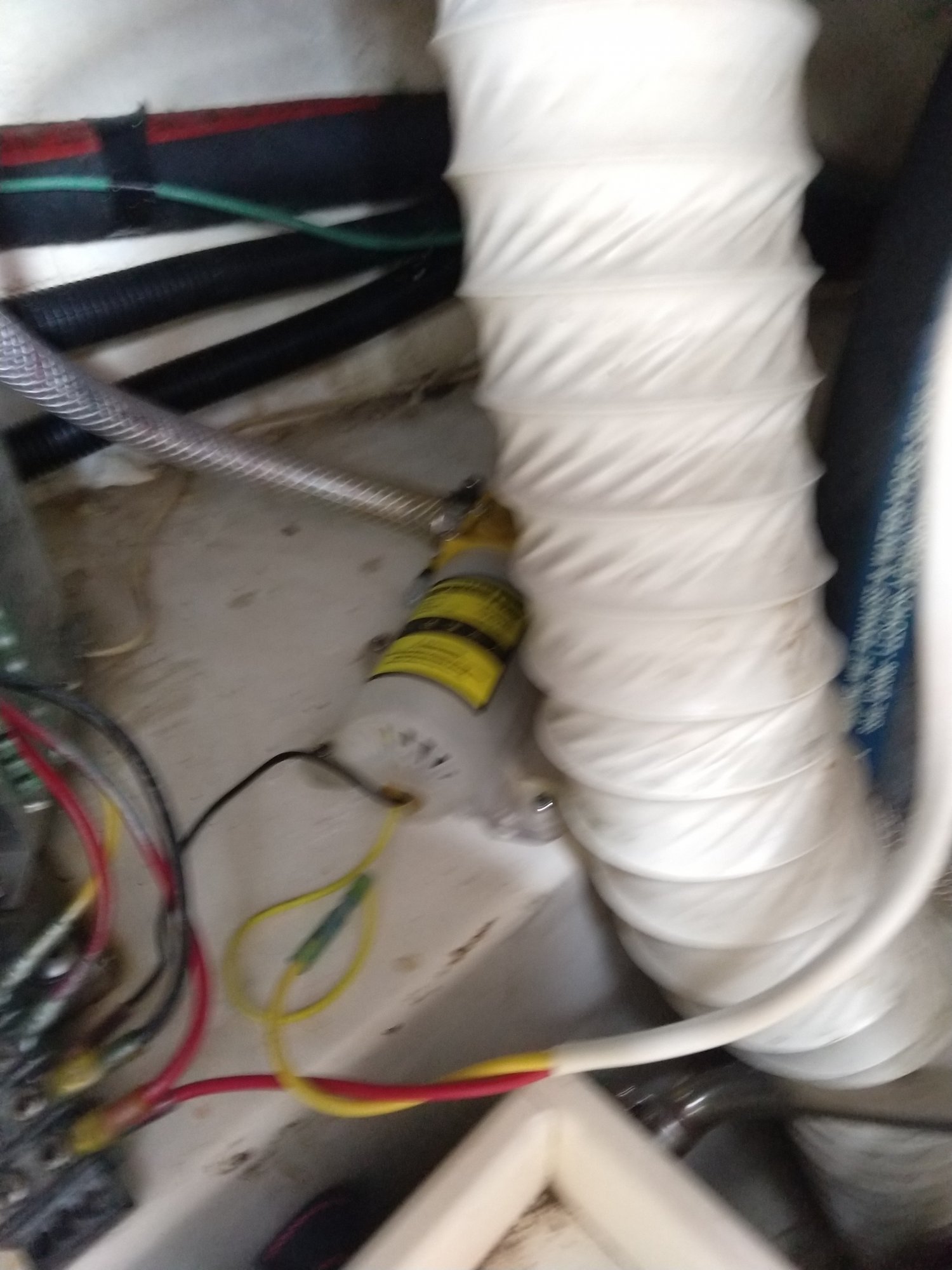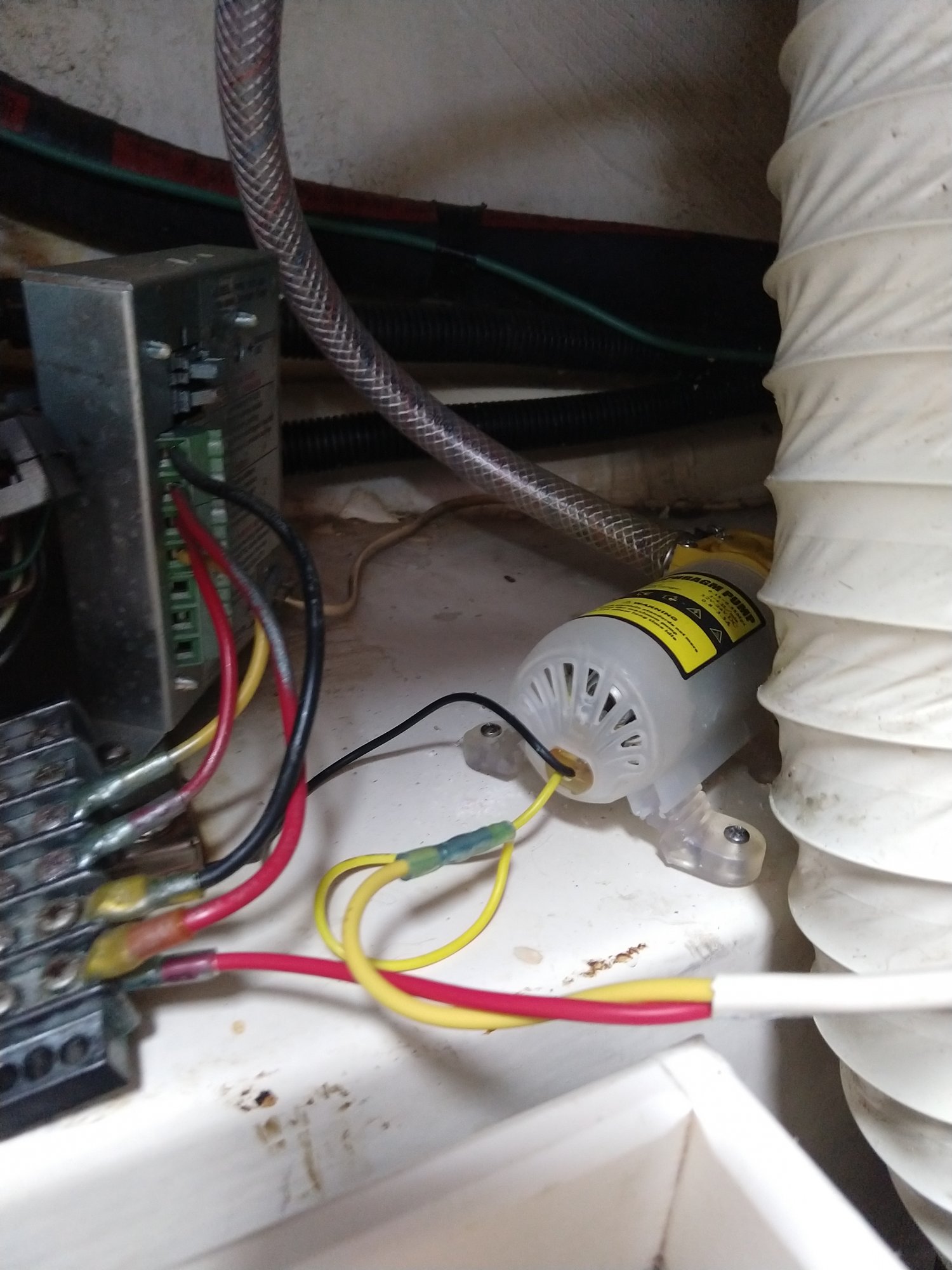 The fill for the tank is just capped off in the starboard rear laz for now. I have the tank vent and effluent hose from the pump loosely installed for now at the opening of that laz, just above the cockpit shower head. Both are capped when not filling a use bottle, the Angels already got their share they don't get seconds. The pump is controlled by a momentary switch that is also mounted by the cockpit shower.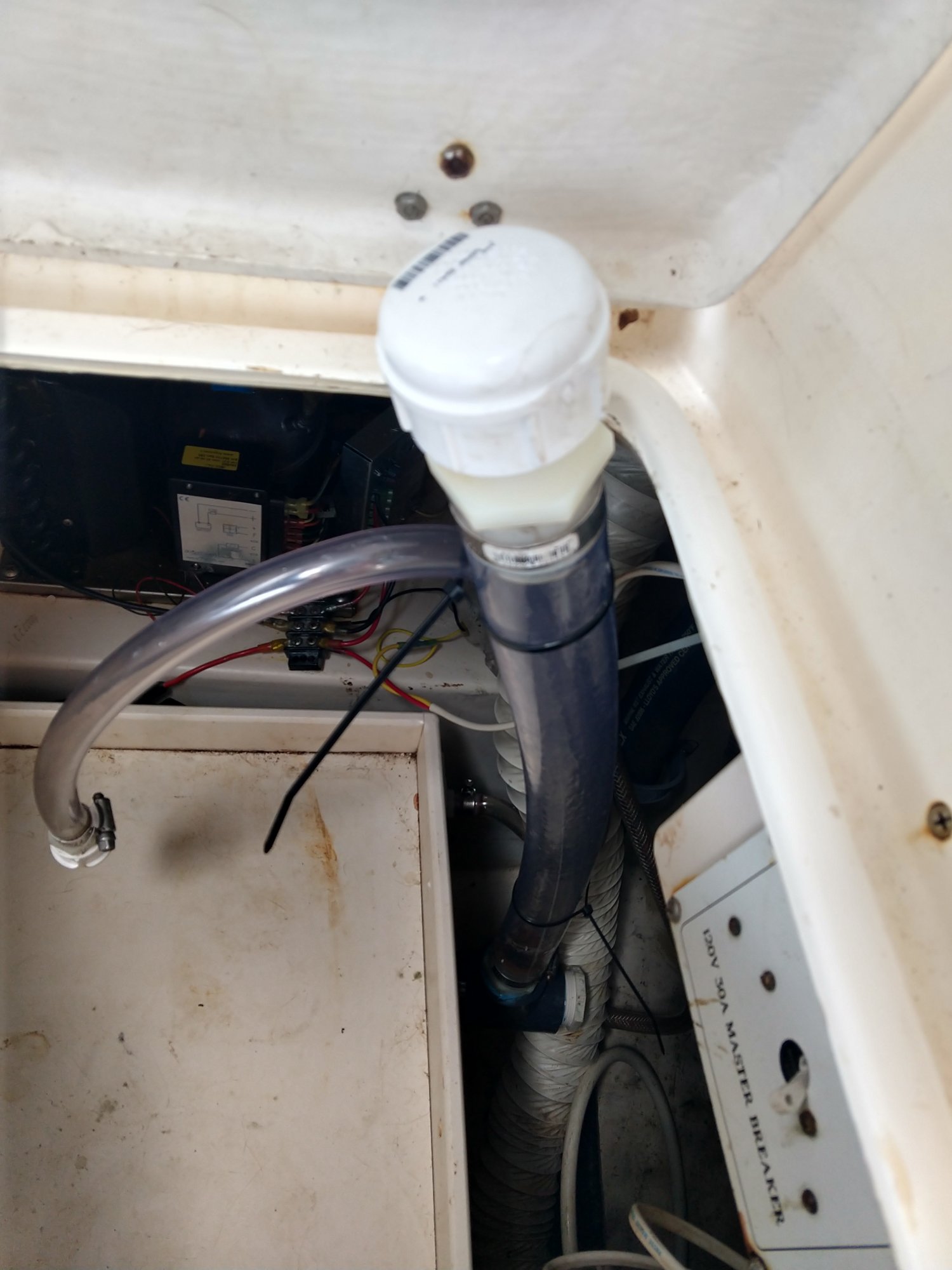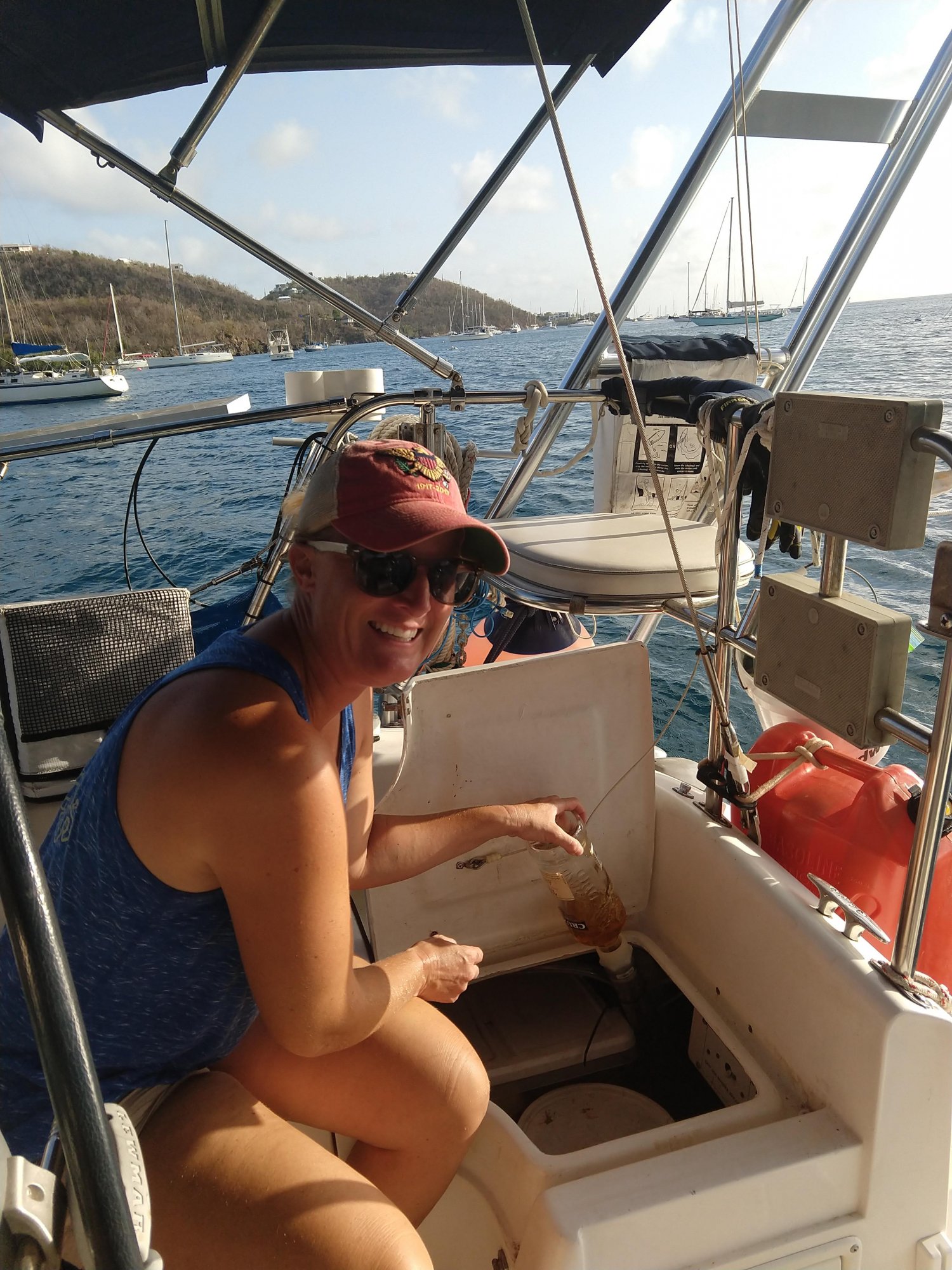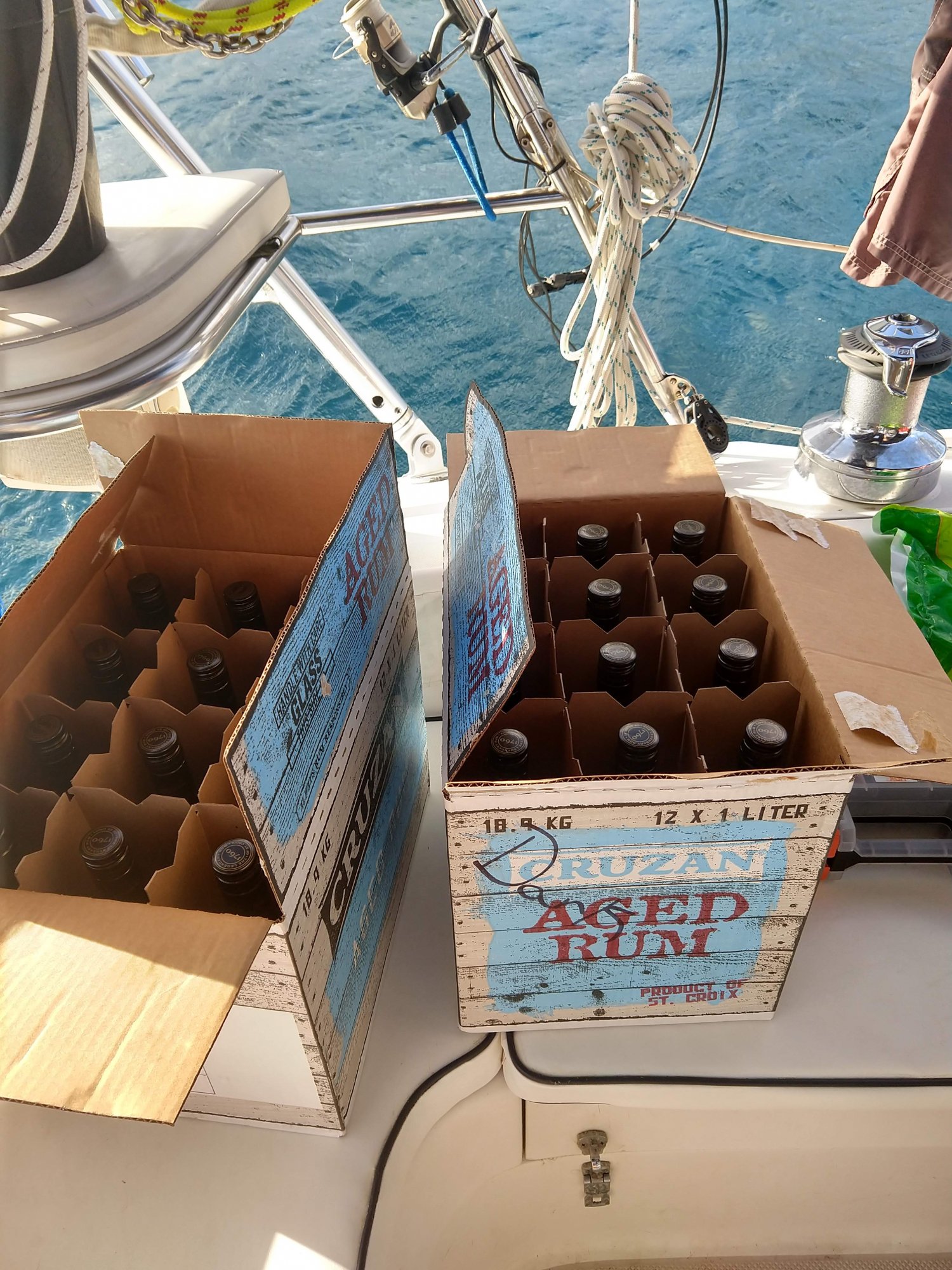 Now I will say that I want to install a tap at the sink labeled "RUM". But my Bride is afraid we will drink more if it's that easy. Probably rightly so. So instead we have a two plastic 1.75 liter bottles (one Mount Gay and one Captain Morgan. We fill the bottle from the tank and then keep them on the shelf behind the settee.
We left St. Thomas with just under two cases of Cruzan Dark Rum in the tank. It's our go to rum and in the USVI you can get if for under $8 a liter.
Now if I could only find a deck fill labeled RUM I could really finish the installation.